---Replica Championship ring,Custom Championship Ring--The Best Christmas Gift for Sports Fans---
How to order a custom championship ring?
Championship Ring-The highest honor for a winning team! It is the greatest reward the efforts they paid last season. Not only the winning team players are proud of wearing the championship ring, there are hundreds of sports fans wants to support their favorite team, they also want to share this highest honor. How to do that? To buy a Custom Championship Ring will be a best choice to fulfill your championship dream! RingsofCustom.com present all range of top quality replica championship rings for sports fans, and we offer custom service to allow sports fans to add their own name and jersey number onto the ring to make the ring personalized, we call it Custom Championship Ring!
Here is an example how custom championship ring looks like: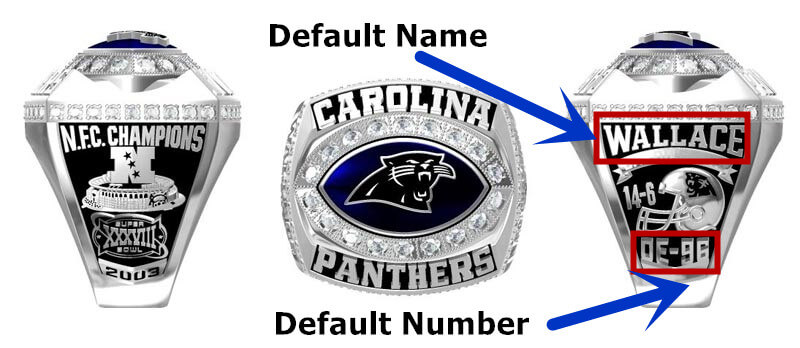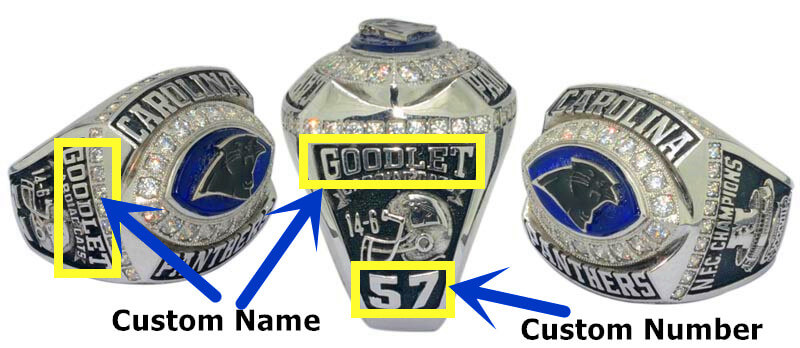 Now here comes the main point, how to order a custom championship ring?
Step 1: Go to ringsofcustom.com, search the ring on homepage or browse the ring on our rings catalogs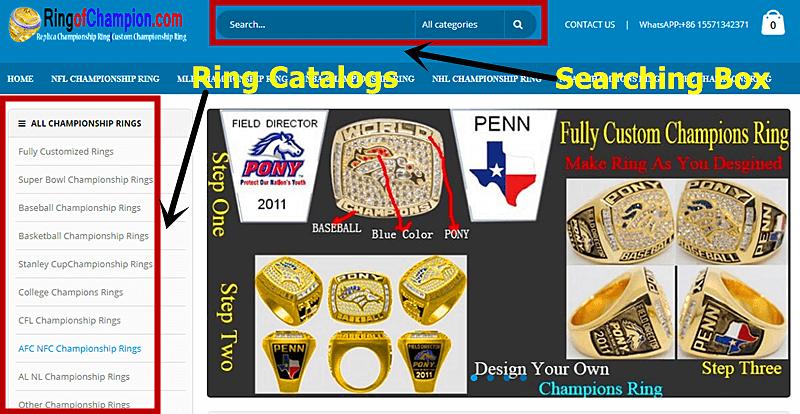 Step 2: Click the title of the ring to enter the product details page, choose the material, size, and if you want to order a custom championship ring, don't forget the check box"yes, I want it" and put your name and number request in the blank box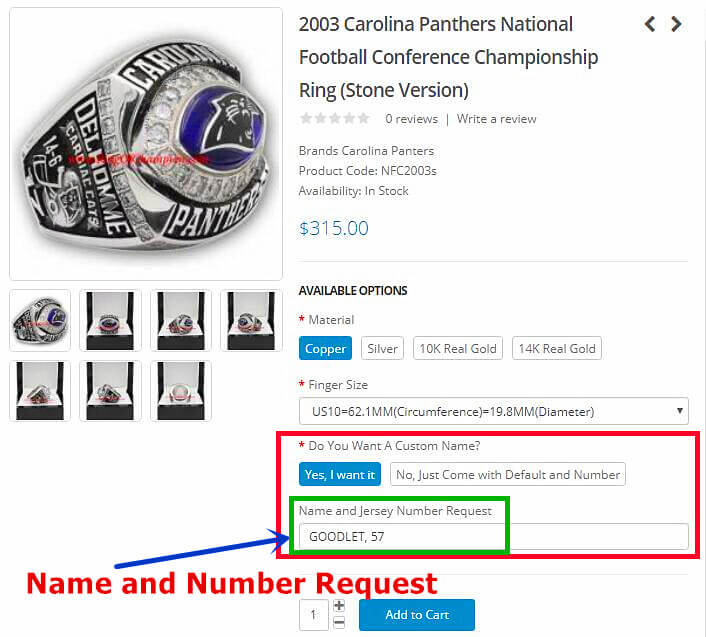 Step 3: Click Add to Cart
Step 4: Click the shopping cart icon on the right corner of the page, you will see the order details here, then click Checkout to enter the checkout pages