---Replica Championship ring,Custom Championship Ring--The Best Christmas Gift for Sports Fans---
How To Create Your Own Fully Custom Championship Ring?
People want to buy some special gift for themselves or for their friend, they want the gift special, unique and memorable, then, to make a fully custom ring will be a good Ideal! The fully custom ring will be made by what people requested, people will decide all details on the ring. They can request to put some special logos, names, numbers scores or other things they want to put onto the ring...
However, there are still some problems for people to find a proper company to make the fully custom ring for them.
1) Some companies don't have the ability to make the fully custom rings, they don't know how to make the 3D drawing to match customer's requests, they don't know to make the details as what customer requested...
2)Some companies don't do small quantity or single ring order
3)Some companies don't have a good quality control to make the top quality rings
4)Some companies charging very high price which customer's can't afford it
Now, when you see this page, I can tell you, IT IS NOT THAT DIFFICULT TO MAKE A FULLY CUSTOM RING for you! RingofChampionship.comis specialized in making fully custom rings for years, we offer top quality fully custom rings at affordable price
1)We only make top quality rings
2)We make the ring as what you requested, you 100% decide how to make the ring
3)Small quantity order or single ring order will be accepted
4)We offer free replating serivce and basic repairing service for all rings we made
5)Multiple material choice: Copper, Silver, Gold...
6)Fast production time, we only need about 15 to 20 business days to finish your ring from 0 to end
Then here is the main point: How to create a fully custom ring from ringsofcustom.com?
It is easy to create your fully custom ring as the following 1,2,3 steps:
Step 1: Send us your clear requests or tell us how do want us to make your ring. We accept the requests including Clear ring pictures, simple drawing of the ring, Simple Sketches of the ring and Clear description of the ring. We will make a quote when we received your ring request. Example: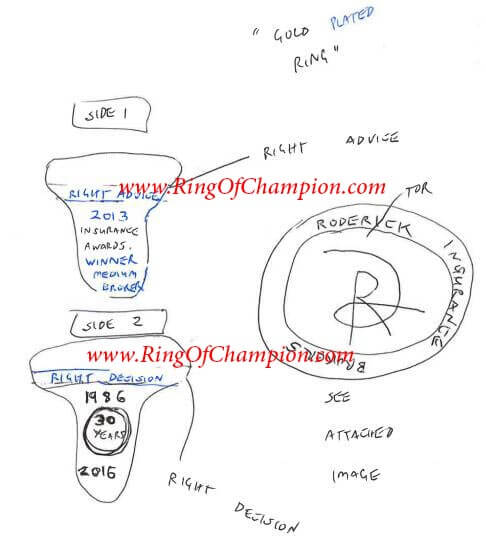 Step 2: Once you confirmed the quotation, we will start to make the 3D drawing for your ring. There are unlimited revision for the 3D drawing until you confirmed all things are ok. Example: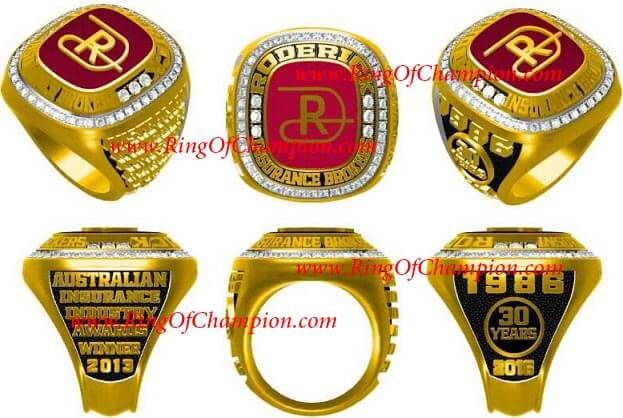 Step 3: Once you confirmed the 3D drawing, we will start to make the mold of the ring and make the final ring. The final ring will be made 1:1 as the 3D drawing shows, and you will receive the pics of the final ring to confirm. Example: